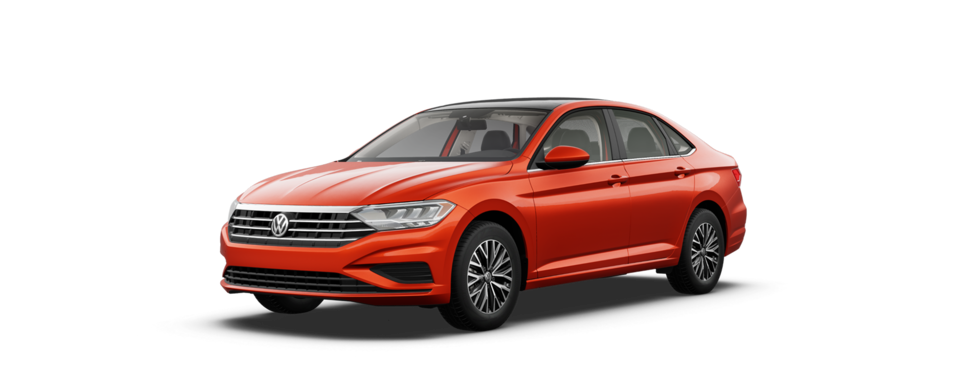 The 2021 Volkswagen Jetta Vs. Competition at Riverhead Bay Volkswagen near Suffolk County
The 2021 VW Jetta is a car built on the balance of several key principles; sophistication, sleekness, comfort, and modernism. From the outside, the VW Jetta offers a clean exterior aesthetic with modern flourishes. The same can be said of the interior, featuring ambient lighting and available panoramic moonroof, allowing you and passengers to soak in the sun. 
Couple that with the latest driver safety features, connectivity options, and turbocharged performance, the VW Jetta defines offers a fun experience and your passengers safe. However, another sedan believes it can do better; the Honda Civic. It, too, offers drivers a spacious cabin with plenty of comforts.
Below, we'll detail how the VW Jetta vs. Honda Civic compare and contrast with one another. Plus, we'll share why the VW Jetta comes out on top.
VW Jetta vs. Honda Civic Size and Specifications
In terms of sheer size, the VW Jetta and Honda Civic share similar exterior dimensions. Both have a similar wheelbase, a front, and rear track width. The same holds true for trunk volume, where both the VW share similar cargo space.
With interior space, the VW Jetta and Honda Civic are necks in the neck in terms of head and legroom.
Furthermore, both cars come with four doors, available seating for five people, and fitted with a front-wheel-drive powertrain.
VW Jetta vs. Honda Civic Total Costs
With starting cost, Riverhead shoppers will be happy to know the entry-level VW Jetta S comes in with an MSRP price of 18,995, with the Honda Civic LX checking in $21,250.
On the higher end of the spectrum, the VW Jetta GLI Autobahn offers a high-performance experience with ventilated seats as standard, at an MSRP price of $31,545. While the comparable Honda Civic Touring comes at a lower MSRP of $28,100, the VW Jetta GLI Autobahn offers more bang for the buck, with 52 more horsepower and nearly 100 more pound-feet torque.
VW Jetta vs. Honda Civic Performance and Fuel Efficiency
Speaking of performance, the standard VW Jetta offers a 1.4-liter turbocharged four-cylinder engine producing 147 horsepower and 184-pound feet of torque. Conversely, the standard Honda Civic offers a standard 2.0-liter four-cylinder engine. While standard Honda may deliver 11 more horsepower, the VW Jetta brings over 40 more-pound feet of torque to the table.
With fuel efficiency, both the VW Jetta and Honda Civic have a standard that has a combined fuel rating of 33 miles per gallon. However, the VW Jetta offers 50 more miles of highway range, thanks to a larger capacity fuel tank. Drivers in Coran will have peace of mind knowing they'll make fewer stops to the gas station throughout the year.
VW Jetta vs. Honda Civic Interior and Technology
As standard, both the VW Jetta and Honda Civic offer cloth upholstery with available leather options. In addition, folding rear seats come as standard on both cars.
On The Other Hand, the VW Jetta offers far more infotainment features. Check out the standard features listed below:
VW Jetta
Bluetooth Connection
Smart Device Integration
Wi-Fi Hotspot
Auxiliary Audio Input
MP3 Connectivity
Honda Civic
Bluetooth Connection
Auxiliary Audio Input
MP3 Connectivity
For Sayville customers looking to stay connected on the road, the VW Jetta keeps you connected and relaxed.
VW Jetta vs. Honda Civic Safety Features
The VW Jetta and Honda features a full suite of safety features and driver-assist to keep you alert to the world around you. While both vehicles share many of the same features, the VW Jetta does have distinct advantages.
The VW Jetta features Cross-Traffic Alert and Blind Spot Monitoring as an available option. Neither feature is available with the Honda Civic.
VW Jetta vs Honda Civic Who Wins?
In the end, the VW Jetta comes out as the winner. Offering more standard infotainment and connectivity, as well as greater performance, the VW Jetta is a car that puts a jolt into any lifestyle.
Reserve a new VW Jetta today by visiting our online web portal. We are located in the Riverhead area.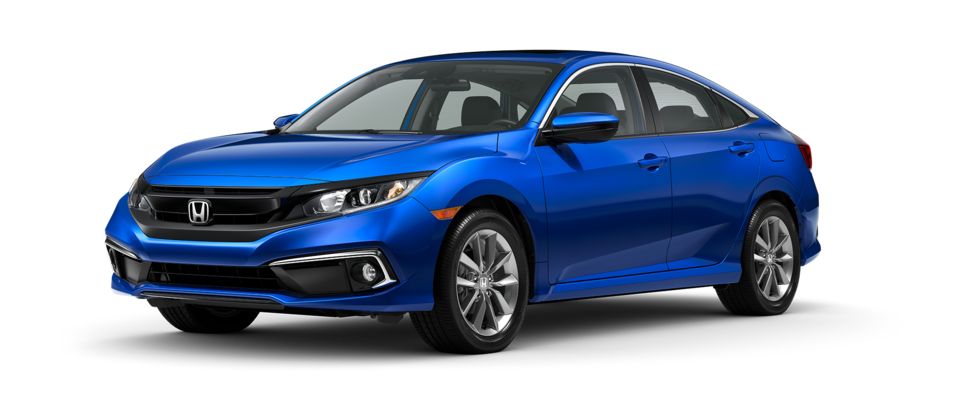 Visit Riverhead Bay Volkswagen
 We have a team of finance professionals to get you approved while staying within your monthly budget. Our goal is to find you the best VW financing offers available in no time. If you're considering leasing or purchasing, let us assist you today. When it is time to have your vehicle serviced or repaired, we also have an on-site service department. Our certified technicians are here to keep your Jetta in pristine condition for years to come. From general repairs to routine maintenance, we want to help you get the very best out of your VW. Contact us or stop by for more information, and see why so many Sayville customers have made us their new Volkswagen dealer.